KATEGORI
---
BIG PROMO / BIG SALE

---

PBA

---

PC SET

---

GAMING GEAR

---

PC RAKITAN

---

AKSESORIS HANDPHONE

---

AKSESORIS KOMPUTER

---

ANKER

---

ANTI-VIRUS

---

ASUS MINI PC

---

ASUS NETWORKING

---

CABLE / KABEL

---

CAMERA

---

CARTRIDGE & TINTA

---

CCTV

---

DRONE

---

ELECTRONIC BOARD

---

FLASHDISK & MEMORY

---

HARDDISK EKSTERNAL

---

HARDDISK INTERNAL

---

LED MONITOR

---

MEDIA CONVERTER

---

MESIN ABSENSI

---

MODEM

---

NETWORKING D-LINK

---

NETWORKING OTHER

---

NETWORKING TP-LINK

---

NOTEBOOK / LAPTOP

---

ORAIMO

---

ORIGINAL PART

---

PC BUILT UP

---

POWERED BY ASUS

---

PRINTER & SCANNER

---

PROJECTOR

---

PROLINK

---

ROBOT

---

SIMULATION PRODUCTS

---

SPEAKER

---

SSD - SOLID STATE DRIVE

---

SPAREPART NOTEBOOK

---

TABLET / SMARTPHONE

---

TARGUS

---

VIVAN

---

XIAOMI

---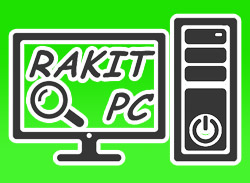 TESTIMONI
---
PRODUK
---
Targus World Power Travel Adapter APK01AP-51
GAMBAR PRODUK
---
KETERANGAN
---
Spesifikasi
Targus World Power Travel Adapter - APK01AP-51
The World Power Travel Adapters create a universal solution that allows you to connect to any standard wall outlet worldwide. Simply attach any of the three interchangeable adapters to your device's AC power cord. Adapters included are for use in North America, Europe, UK, Australia and Asia Pacific. A storage tube is also included for ease of portability. They also feature red safety shutters for protection against accidental contact with electrical current and are made of high impact durable polycarbonate plastic. Travel light around the world with one set of universal power adapters for all of your powering needs.
FEATURES
UK plug (A) contains a grounded pin and can be used with grounded devices.
Interchangeable - Universal faceplates compatible with standard wall outlets worldwide
Protection - Red safety shutters provide protection against accidental contact with electrical current
Easy Transportation - Flexible, can be broken apart for ease of portability
Three interchangeable adapters constructed of high impact, durable, VO rated polycarbonate plastic
Compact design, ideal for travel
Voltage rating: 250 VAC
A previous user guide for several of our products incorrectly listed Tibet and Taiwan as independent countries. This error was recently corrected. We regret any confusion this error may have caused.
SPECIFICATION
Exterior Material 8.56 x 4.7 x 4.7 cm
Material Polycarbonate plastic
Other Maximum current rating: 10 Amps
Worldwide voltage compatible (110 VAC-250 VAC)
Technical Power rated for 10A MAX, 110-250 VAC, 50-60 Htz
Syarat Garansi:
- Garansi berlaku untuk kerusakan internal (kerusakan pabrik)
- Fisik tidak rusak / tidak cacat fisik
- Kondisi barang masih bagus
- Segel tidak rusak & sertakan packingan
- Baca Syarat & Ketentuan
NB : Harga dapat berubah sewaktu-waktu.
- Barang akan lebih ringan dari berat yang tertera.
* Untuk menjaga ongkos kirim dalam volume jika ada pemesanan diatas 1pcs.
- kelebihan ongkos kirim dari pelanggan akan dikirimkan kembali sesuai dengan nilai selisih
REVIEW PRODUK
---
Tidak Ada Review

* Harap Login Untuk Review


PRODUK LAIN
---