KATEGORI
---
BIG PROMO / BIG SALE

---

PBA

---

PC SET

---

GAMING GEAR

---

PC RAKITAN

---

AKSESORIS HANDPHONE

---

AKSESORIS KOMPUTER

---

ANKER

---

ANTI-VIRUS

---

ASUS MINI PC

---

ASUS NETWORKING

---

CABLE / KABEL

---

CAMERA

---

CARTRIDGE & TINTA

---

CCTV

---

DRONE

---

ELECTRONIC BOARD

---

FLASHDISK & MEMORY

---

HARDDISK EKSTERNAL

---

HARDDISK INTERNAL

---

LED MONITOR

---

MEDIA CONVERTER

---

MESIN ABSENSI

---

MODEM

---

NETWORKING D-LINK

---

NETWORKING OTHER

---

NETWORKING TP-LINK

---

NOTEBOOK / LAPTOP

---

ORAIMO

---

ORIGINAL PART

---

PC BUILT UP

---

POWERED BY ASUS

---

PRINTER & SCANNER

---

PROJECTOR

---

PROLINK

---

ROBOT

---

SIMULATION PRODUCTS

---

SPEAKER

---

SSD - SOLID STATE DRIVE

---

SPAREPART NOTEBOOK

---

TABLET / SMARTPHONE

---

TARGUS

---

VIVAN

---

XIAOMI

---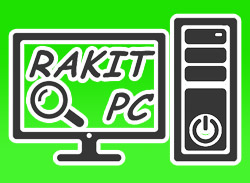 TESTIMONI
---
PRODUK
---
Targus ASP65MKUSX DEFCON N-MKL Mini Wedge Noble Lock with Key
GAMBAR PRODUK
---
KETERANGAN
---
Spesifikasi
The DEFCON® Mini Key KL Cable Lock is a sturdy locking device with a pass-through loop on one end and a lock on the other, and this comes in a pack of 25. The 6-foot durable galvanized steel from which the cable is constructed with is both cut- and rust-resistant so that it's nearly impossible to destruct. If someone attempts to remove the lock, it will noticeably damage the computer, alerting you to potential theft and preventing resale.
We know that you won't always want your laptop chained to your desk. Including two identical miniature keys, the DEFCON® Mini Key KL Cable Lock also gives you the peace of mind of having a backup key. Ships with 25 locks and 25 pairs of individual lock keys.
Lock attaches to the Mini security slot already built into your laptop
360° rotating head for effortless device locking
Easy push-to-lock button makes it quick and easy to lock
Slim size is ideal for slim devices
6' galvanized steel cable stands the test of time
The master keys are ordered separately to maintain security of the product
25 pcs per pack
WORKS WITH
Devices compatible with wedge shaped locks
MATERIAL
Galvanised Steel
LOCK SLOT COMPATIBILITY
Wedge shaped locks
DIMENSIONS
203.2 x 3.63 x 1.11 cm (W x H x D)
PACKAGE DIMENSIONS
17.78 x 15.245 x 1.90 cm (W x H x D)
WARRANTY
Limited 1-Year Warranty
Garansi: 1 Tahun Resmi
Syarat Garansi:
- Garansi berlaku untuk kerusakan internal (kerusakan pabrik)
- Fisik tidak rusak / tidak cacat fisik
- Kondisi barang masih bagus
- Segel tidak rusak & sertakan packingan
- Baca Syarat & Ketentuan
NB : Harga dapat berubah sewaktu-waktu.
- Barang akan lebih ringan dari berat yang tertera.
* Untuk menjaga ongkos kirim dalam volume jika ada pemesanan diatas 1pcs.
- kelebihan ongkos kirim dari pelanggan akan dikirimkan kembali sesuai dengan nilai selisih
REVIEW PRODUK
---
Tidak Ada Review

* Harap Login Untuk Review


PRODUK LAIN
---