KATEGORI
---
BIG PROMO / BIG SALE

---

PBA

---

PC SET

---

GAMING GEAR

---

PC RAKITAN

---

AKSESORIS HANDPHONE

---

AKSESORIS KOMPUTER

---

ANKER

---

ANTI-VIRUS

---

ASUS MINI PC

---

ASUS NETWORKING

---

CABLE / KABEL

---

CAMERA

---

CARTRIDGE & TINTA

---

CCTV

---

DRONE

---

ELECTRONIC BOARD

---

FLASHDISK & MEMORY

---

HARDDISK EKSTERNAL

---

HARDDISK INTERNAL

---

LED MONITOR

---

MEDIA CONVERTER

---

MESIN ABSENSI

---

MODEM

---

NETWORKING D-LINK

---

NETWORKING OTHER

---

NETWORKING TP-LINK

---

NOTEBOOK / LAPTOP

---

ORAIMO

---

ORIGINAL PART

---

PC BUILT UP

---

POWERED BY ASUS

---

PRINTER & SCANNER

---

PROJECTOR

---

PROLINK

---

ROBOT

---

SIMULATION PRODUCTS

---

SPEAKER

---

SSD - SOLID STATE DRIVE

---

SPAREPART NOTEBOOK

---

TABLET / SMARTPHONE

---

TARGUS

---

VIVAN

---

XIAOMI

---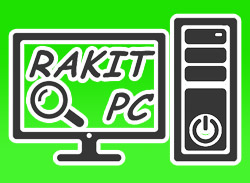 TESTIMONI
---
PRODUK
---
Targus AWE57US-60BIL HD3 Gaming Chill Mat
GAMBAR PRODUK
---
KETERANGAN
---
Spesiikasi
STOCK: READY BY ORDER
Targus AWE57US-60BIL HD3 Gaming Chill Mat
The Targus HD3 Gaming Chill Mat is specifically designed to cool up to 18 high-performance laptops. This cooling system features three ultra-quiet, highly efficient fans with bearings that have twice the rated lifespan than standard cooling device fans. An adjustable fan speed dial features precise, tactile control so its easy to adjust the cooling level without taking your eyes off of the laptop screen. The durable aluminum alloy grill is lightweight and cool to the touch. Its industrial, perforated design was built to improve heat dissipation while the laptop is in use. Advanced airflow straighteners help focus the air right where you need it most while reducing air turbulence for more targeted and efficient cooling. The non-skid elastomer feet provide a stable grip so the chill mat does not slide while the laptop is being used. A convenient LED indicator light is positioned on the front corner of the device so you always know when its powered.
Features
Hydro Dynamic triple fan system keeps up to 18" high-performance laptops cool.
Precise dial to control fan speeds to optimize cooling; Maximum fan speed is 3000 RPM. Advanced air flow straighteners focus the airflow directly where its needed for efficiency while a LED power indicator light confirms when Chill Mat is on.
A high-performance cooling device that carries heat away from critical areas that can affect laptop performance.
Grill is constructed of aluminum alloy. Also features elastomer feet, which provide a nonskid surface for stability.
The surface is designed with a metal top to conduct heat away from your laptop.
Small design that can easily fit in your suitcase or overnighter during travel.
Fans are powered using a standard USB connection that can be connected to your laptop or computer using a mini-USB cable.
Specifications
WORKS WITH 18" Laptops and Under
MATERIAL Plastic
POWER SOURCE USB Port
DIMENSIONS 40.64 x 30.48 x 2.54 cm (W x H x D)
PACKAGE DIMENSIONS 41.91 x 31.36 x 4.064 cm (W x H x D)
Garansi: 1 Tahun Resmi
Syarat Garansi:
- Garansi berlaku untuk kerusakan internal (kerusakan pabrik)
- Fisik tidak rusak / tidak cacat fisik
- Kondisi barang masih bagus
- Segel tidak rusak & sertakan packingan
- Baca Syarat & Ketentuan
NB : Harga dapat berubah sewaktu-waktu.
- Barang akan lebih ringan dari berat yang tertera.
- Untuk menjaga ongkos kirim dalam volume jika ada pemesanan diatas 1pcs.
- kelebihan ongkos kirim dari pelanggan akan dikirimkan kembali sesuai dengan nilai selisih
REVIEW PRODUK
---
Tidak Ada Review

* Harap Login Untuk Review


PRODUK LAIN
---