KATEGORI
---
BIG PROMO / BIG SALE

---

PBA

---

PC SET

---

GAMING GEAR

---

PC RAKITAN

---

AKSESORIS HANDPHONE

---

AKSESORIS KOMPUTER

---

ANKER

---

ANTI-VIRUS

---

ASUS MINI PC

---

ASUS NETWORKING

---

CABLE / KABEL

---

CAMERA

---

CARTRIDGE & TINTA

---

CCTV

---

DRONE

---

ELECTRONIC BOARD

---

FLASHDISK & MEMORY

---

HARDDISK EKSTERNAL

---

HARDDISK INTERNAL

---

LED MONITOR

---

MEDIA CONVERTER

---

MESIN ABSENSI

---

MODEM

---

NETWORKING D-LINK

---

NETWORKING OTHER

---

NETWORKING TP-LINK

---

NOTEBOOK / LAPTOP

---

ORAIMO

---

ORIGINAL PART

---

PC BUILT UP

---

POWERED BY ASUS

---

PRINTER & SCANNER

---

PROJECTOR

---

PROLINK

---

ROBOT

---

SIMULATION PRODUCTS

---

SPEAKER

---

SSD - SOLID STATE DRIVE

---

SPAREPART NOTEBOOK

---

TABLET / SMARTPHONE

---

TARGUS

---

VIVAN

---

XIAOMI

---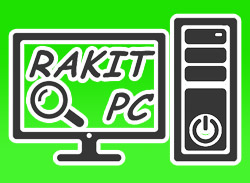 TESTIMONI
---
PRODUK
---
Prolink PPL1501N 500Mbps Powerline AV Adapter with 300Mbps Wireless-N Access Point / Dual LAN Ports
GAMBAR PRODUK
---
KETERANGAN
---
STOCK: READY BY ORDER

Features:
The PROLiNK® PPL1501N 500Mbps Powerline AV Adapter with 500 Mbps Wireless-N Access Point / Dual LAN Ports is a high-speed powerline adaptor which will extend your home/office network via its existing electrical lines to rooms with weak or non-existent wireless connectivity.

It comes with an impressive 300Mbps Wireless-N Access Point, allowing you to connect your wireless devices to the network or internet, and 2 LAN ports for convenience.
Ultra-high Speeds
Powerline Speeds of up to 500Mbps*
High Speed Wireless-N Access Point
802.11b/g/n compliant with wireless data transfer rates of up to 300Mbps.
Plug and Play
Easy to install. Secure network connection with push button.
Power Saving
Auto power saving function.
Built-in Noise Filter
Reduce interference for better HD video streaming experiences.
* Maximum rate based on theoretical transmission PHY rate. Actual data throughput will vary.


For more information, click here

Garansi: 1 Tahun

NB: Harga dapat berubah sewaktu-waktu

Syarat Garansi:
- Garansi berlaku untuk kerusakan internal (kerusakan pabrik)
- Fisik tidak rusak / tidak cacat fisik
- Kondisi barang masih bagus
- Segel tidak rusak & sertakan packingan
- Baca Syarat & Ketentuan

REVIEW PRODUK
---
Tidak Ada Review

* Harap Login Untuk Review


PRODUK LAIN
---