KATEGORI
---
BIG PROMO / BIG SALE

---

PS SET

---

GAMING GEAR

---

PC RAKITAN

---

AKSESORIS HANDPHONE

---

AKSESORIS KOMPUTER

---

ANTI-VIRUS

---

ASUS MINI PC

---

ASUS NETWORKING

---

CABLE / KABEL

---

CAMERA

---

CARTRIDGE & TINTA

---

CCTV

---

DRONE

---

ELECTRONIC BOARD

---

FLASHDISK & MEMORY

---

HARDDISK EKSTERNAL

---

HARDDISK INTERNAL

---

LED MONITOR

---

MEDIA CONVERTER

---

MESIN ABSENSI

---

MODEM

---

NETWORKING D-LINK

---

NETWORKING OTHER

---

NETWORKING TP-LINK

---

NOTEBOOK / LAPTOP

---

ORAIMO

---

ORIGINAL PART

---

PC BUILT UP

---

POWERED BY ASUS

---

PRINTER & SCANNER

---

PROJECTOR

---

PROLINK

---

ROBOT

---

SIMULATION PRODUCTS

---

SPEAKER

---

SSD - SOLID STATE DRIVE

---

SPAREPART NOTEBOOK

---

TABLET / SMARTPHONE

---

TARGUS

---

VIVAN

---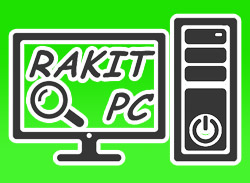 TESTIMONI
---
PRODUK
---
Prolink PHA1010 2.4GHz Super WiFi 300Mbps AP/CPE/Bridge with Smart Antenna Technology
GAMBAR PRODUK
---
KETERANGAN
---
STOCK: READY BY ORDER

Features:
The PROLiNK® PHA1010 2.4GHz Super WiFi 300Mbps AP/CPE/Bridge with Smart Antenna Technology is designed as an essential component in the PROLiNK Super WiFi system to extend outdoor WiFi coverage into indoor areas for broadband connectivity.
The PHA1010 employs patented smart signal processing algorithms and antenna design to increase WiFi signal strength (transmit and receive) as well as the client's throughput. With its powerful built-in antennas, the PHA1010 WiFi CPE/AP can be used to improve the link budget by as much as 16 dB.
The PHA1010 is designed and purpose-built for service operators. Its built-in traffic shaping based bandwidth control mechanism allows the control of uplink and downlink traffic throughput on a per-client or per-VAP basis. A full set of networking and management features are available to meet carriers' requirements. The PHA1010 can also be used as a standalone WiFi Access Point for smaller networks supporting 802.11b/g/n clients. With its high gain built-in smart antenna, it is an important solution to complement the large coverage and high throughput of a WiFi Base Station and Access Point to improve WiFi performance. The PHA1010 WiFi CPE/AP is the most cost effective and versatile way to replace traditional last mile access.
Key Features & Benefits
High Performance antenna with 20 dB front-to-back ratio


- Reduces the chance of picking up unwanted signals, which is on average 5dB better than conventional directional transmission



8-level LED signal indicator


- 8-level LED for easy alignment in the strongest signal direction



Suitable for outdoor conditions


- One-piece weatherproof chassis compliant to IP55 standard for direct outdoor installation



Full set of networking and management features


- Includes per client/VAP based bandwidth control, remote web-based management and client association status


For more information, click here

Garansi: 1 Tahun

NB: Harga dapat berubah sewaktu-waktu

Syarat Garansi:
- Garansi berlaku untuk kerusakan internal (kerusakan pabrik)
- Fisik tidak rusak / tidak cacat fisik
- Kondisi barang masih bagus
- Segel tidak rusak & sertakan packingan
- Baca Syarat & Ketentuan
REVIEW PRODUK
---
Tidak Ada Review

* Harap Login Untuk Review


PRODUK LAIN
---