KATEGORI
---
BIG PROMO / BIG SALE

---

PBA

---

PC SET

---

GAMING GEAR

---

PC RAKITAN

---

AKSESORIS HANDPHONE

---

AKSESORIS KOMPUTER

---

ANKER

---

ANTI-VIRUS

---

ASUS MINI PC

---

ASUS NETWORKING

---

CABLE / KABEL

---

CAMERA

---

CARTRIDGE & TINTA

---

CCTV

---

DRONE

---

ELECTRONIC BOARD

---

FLASHDISK & MEMORY

---

HARDDISK EKSTERNAL

---

HARDDISK INTERNAL

---

LED MONITOR

---

MEDIA CONVERTER

---

MESIN ABSENSI

---

MODEM

---

NETWORKING D-LINK

---

NETWORKING OTHER

---

NETWORKING TP-LINK

---

NOTEBOOK / LAPTOP

---

ORAIMO

---

ORIGINAL PART

---

PC BUILT UP

---

POWERED BY ASUS

---

PRINTER & SCANNER

---

PROJECTOR

---

PROLINK

---

ROBOT

---

SIMULATION PRODUCTS

---

SPEAKER

---

SSD - SOLID STATE DRIVE

---

SPAREPART NOTEBOOK

---

TABLET / SMARTPHONE

---

TARGUS

---

VIVAN

---

XIAOMI

---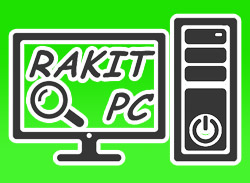 TESTIMONI
---
PRODUK
---
Prolink PIC1006WN-HD True Plug & Play Wireless-N Megapixel IP Camera
GAMBAR PRODUK
---
KETERANGAN
---
STOCK: READY BY ORDER

Features:
The PROLiNK® PIC1006WN-HD True Plug & Play Wireless-N IP Camera is designed to make setting up easier than ever for home users. Designed as a TRUE plug and play device, the PIC1006WN-HD does not require any complicated router settings or configuration.
The camera also supports High-Definition Megapixel recording and Dual-lens automatic day/ night switching. This is great for monitoring in retail establishments such as warehouses or convenience stores.
The PIC1006WN-HD comes with multiple detection technologies. In addition to motion detection, the built-in PIR sensor is able to detect heat emitted from living forms. Combined with Audio and Temperature sensors, the PIC1006WN-HD minimizes false detections under different circumstances.

And once it's set up, you can access your IP camera remotely via computer, tablet and/ or smartphone for live video monitoring.
High-Definition MegaPixel
High definition 720p with 1280 x 800 resolution at 30fps. Supports the latest H.264 technology in video compression.
Dual-lens & Sensors for Day and Night Operation
PIC1006WN-HD automatically selects the Day/ Night-time lens depending on the illumination level. No IR Cut Filter required; reduces the risk of mechanical failure.
2-Way Audio (Built-in Microphone & Speakers)
Communicate with someone in view of the PIC1006WN-HD through your smartphone, tablet or computer.
Push Notification Alert

Any alert triggered by the PIR, Motion, Sound or Temperature sensor will be delivered instantly to your mobile devices as a form of a push notification.
One Touch Wi-Fi Security Setup (WPS)
Instantly establish a secure wireless connection between the camera and router by simply pressing the WPS button on both devices.
Multiple Recording Methods
Record directly to MicroSD card, NAS storage, PC or your mobile device.
Live Viewing and Video Management Software
Free Android/ iOS mobile apps and professional 36 channels Video Management Software for live monitoring and archiving.


For more information, click here

Garansi: 1 Tahun

NB: Harga dapat berubah sewaktu-waktu

Syarat Garansi:
- Garansi berlaku untuk kerusakan internal (kerusakan pabrik)
- Fisik tidak rusak / tidak cacat fisik
- Kondisi barang masih bagus
- Segel tidak rusak & sertakan packingan
- Baca Syarat & Ketentuan

REVIEW PRODUK
---
Tidak Ada Review

* Harap Login Untuk Review


PRODUK LAIN
---