KATEGORI
---
BIG PROMO / BIG SALE

---

PBA

---

PC SET

---

GAMING GEAR

---

PC RAKITAN

---

AKSESORIS HANDPHONE

---

AKSESORIS KOMPUTER

---

ANKER

---

ANTI-VIRUS

---

ASUS MINI PC

---

ASUS NETWORKING

---

CABLE / KABEL

---

CAMERA

---

CARTRIDGE & TINTA

---

CCTV

---

DRONE

---

ELECTRONIC BOARD

---

FLASHDISK & MEMORY

---

HARDDISK EKSTERNAL

---

HARDDISK INTERNAL

---

LED MONITOR

---

MEDIA CONVERTER

---

MESIN ABSENSI

---

MODEM

---

NETWORKING D-LINK

---

NETWORKING OTHER

---

NETWORKING TP-LINK

---

NOTEBOOK / LAPTOP

---

ORAIMO

---

ORIGINAL PART

---

PC BUILT UP

---

POWERED BY ASUS

---

PRINTER & SCANNER

---

PROJECTOR

---

PROLINK

---

ROBOT

---

SIMULATION PRODUCTS

---

SPEAKER

---

SSD - SOLID STATE DRIVE

---

SPAREPART NOTEBOOK

---

TABLET / SMARTPHONE

---

TARGUS

---

VIVAN

---

XIAOMI

---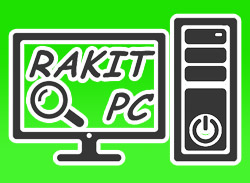 TESTIMONI
---
PRODUK
---
ASUS RT-N12HP High Power Wireless N300 3-in-1 Router/AP/Range Extender
GAMBAR PRODUK
---
KETERANGAN
---
STOCK: READY IN STOCK
NB:
- Barang akan lebih ringan dari berat yang tertera.
* Untuk menjaga ongkos kirim dalam volume jika ada pemesanan diatas 1pcs.
- kelebihan ongkos kirim dari pelanggan akan dikirimkan kembali sesuai dengan nilai selisih.
High Power N300 3-in-1 Wi-Fi Router / Access Point / Repeater
Features
- 802.11n single-band Wi-Fi router with 2 detachable high-gain 9dBi antennas and adjustable output power to almost double wireless range.
- ASUSWRT graphical user interface helps you set up, monitor & control your router easily.
- Parental Control allows you to schedule time limits for specific devices.
- Supports a massive data pipeline of up to 300,000 simultaneous data sessions to handle more online tasks.
Overview
The ASUS RT-N12HP_B1 High Power Wireless Router supports the High Power wireless performance. Uniquely equipped with a built-in signal amplifier, the RT-N12HP_B1 produces a true 300% increase in wireless transmit power over a standard 802.11n wireless router.
Extremely Long Operating Range with High Power Technology
This unique and efficient design drastically increases wireless signal coverage and quality with a built-in singal amplifier. Advanced High Power technology from ASUS enhances signal strength and can almost double the range.
Multiple SSID for Flexible Wireless Acces Control
Share your internet connection with your guests in safety, with no need to share your personal password or network resources. ASUS Guest Network supports up to three separate guest networks, each with its own usage limits and password. Guests cannot access your primary network or any other connected devices.
3-Step Easy Setup Through Your Pad, Smartphone, or PC
With the RT-N12HP_B1, setup is a breeze. Simply power and connect the router and open a browser on a Wi-Fi-enabled device like a notebook or pad. You will then be taken to a setup page with a prompt to enter the ID/password from your internet provider, and thats it! Setting up your network is easier than ever.
NB: Harga dapat berubah sewaktu-waktu
Garansi: 1 Tahun
Syarat Garansi:
- Garansi berlaku untuk kerusakan internal (kerusakan pabrik)
- Fisik tidak rusak / tidak cacat fisik
- Kondisi barang masih bagus
- Segel tidak rusak & sertakan packingan
- Baca Syarat & Ketentuan
REVIEW PRODUK
---
Tidak Ada Review

* Harap Login Untuk Review


PRODUK LAIN
---