KATEGORI
---
BIG PROMO / BIG SALE

---

PBA

---

PC SET

---

GAMING GEAR

---

PC RAKITAN

---

AKSESORIS HANDPHONE

---

AKSESORIS KOMPUTER

---

ANKER

---

ANTI-VIRUS

---

ASUS MINI PC

---

ASUS NETWORKING

---

CABLE / KABEL

---

CAMERA

---

CARTRIDGE & TINTA

---

CCTV

---

DRONE

---

ELECTRONIC BOARD

---

FLASHDISK & MEMORY

---

HARDDISK EKSTERNAL

---

HARDDISK INTERNAL

---

LED MONITOR

---

MEDIA CONVERTER

---

MESIN ABSENSI

---

MODEM

---

NETWORKING D-LINK

---

NETWORKING OTHER

---

NETWORKING TP-LINK

---

NOTEBOOK / LAPTOP

---

ORAIMO

---

ORIGINAL PART

---

PC BUILT UP

---

POWERED BY ASUS

---

PRINTER & SCANNER

---

PROJECTOR

---

PROLINK

---

ROBOT

---

SIMULATION PRODUCTS

---

SPEAKER

---

SSD - SOLID STATE DRIVE

---

SPAREPART NOTEBOOK

---

TABLET / SMARTPHONE

---

TARGUS

---

VIVAN

---

XIAOMI

---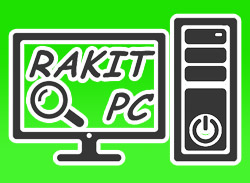 TESTIMONI
---
PRODUK
---
Prolink PSG2420M 24-Port 10/100/1000Mbps Gigabit Ethernet Switch
KETERANGAN
---
STOCK: READY BY ORDER

Description:
The PROLiNK® PSG2420M 24-Port 10/100/1000Mbps Gigabit Ethernet Switch is a rack-mountable switching hub that allows you to connect up to 24 devices at a time. The sturdily built device comes with a robust metal housing that provides optimised workspace efficiency.
Each individual port is able to receive and transmit traffic at the full dedicated wire speed. Operating on a Store-and-Forward switching method, the PSG2420M seeks to eliminate bad data frames from the network; ensuring a high level of error-free network traffic. The PROLiNK PSG2420 offers a cost-effective solution for SOHO users, internet cafes, campus LAN environments and small/medium businesses.
Key Features
Compatibility
- Supports Auto-Negotiation RJ45 ports (Auto MDI/ MDIX)
Store-and-Forward switching method
- Eliminates bad data packets from the network
Excellent Performance
- Supports 1000Mbps in Full-Duplex mode
Rack Mountable Design
- Robust metal frame, can be placed on a desktop and or mounted on a 19" rack mount
Jumbo Frame Support
- Allows a much larger frame size of up to 9261 Bytes to be sent over a network

For more information, click here

Garansi: 1 Tahun

NB: Harga dapat berubah sewaktu-waktu

Syarat Garansi:
- Garansi berlaku untuk kerusakan internal (kerusakan pabrik)
- Fisik tidak rusak / tidak cacat fisik
- Kondisi barang masih bagus
- Segel tidak rusak & sertakan packingan
- Baca Syarat & Ketentuan
REVIEW PRODUK
---
Tidak Ada Review

* Harap Login Untuk Review


PRODUK LAIN
---