KATEGORI
---
BIG PROMO / BIG SALE

---

PBA

---

PC SET

---

GAMING GEAR

---

PC RAKITAN

---

AKSESORIS HANDPHONE

---

AKSESORIS KOMPUTER

---

ANKER

---

ANTI-VIRUS

---

ASUS MINI PC

---

ASUS NETWORKING

---

CABLE / KABEL

---

CAMERA

---

CARTRIDGE & TINTA

---

CCTV

---

DRONE

---

ELECTRONIC BOARD

---

FLASHDISK & MEMORY

---

HARDDISK EKSTERNAL

---

HARDDISK INTERNAL

---

LED MONITOR

---

MEDIA CONVERTER

---

MESIN ABSENSI

---

MODEM

---

NETWORKING D-LINK

---

NETWORKING OTHER

---

NETWORKING TP-LINK

---

NOTEBOOK / LAPTOP

---

ORAIMO

---

ORIGINAL PART

---

PC BUILT UP

---

POWERED BY ASUS

---

PRINTER & SCANNER

---

PROJECTOR

---

PROLINK

---

ROBOT

---

SIMULATION PRODUCTS

---

SPEAKER

---

SSD - SOLID STATE DRIVE

---

SPAREPART NOTEBOOK

---

TABLET / SMARTPHONE

---

TARGUS

---

VIVAN

---

XIAOMI

---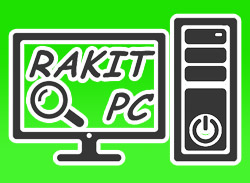 TESTIMONI
---
PRODUK
---
Prolink PIC1006WN True Plug & Play IP Camera with Dual Lens
GAMBAR PRODUK
---
KETERANGAN
---
STOCK: READY BY ORDER

Features:
The PROLiNK PIC1006WN True Plug & Play IP camera with Dual Lens is a user-friendly IP camera designed for home or office use. It takes less than 3 minutes to set up and is suitable even for users without much IT knowledge.
The PIC1006WN comes equipped with dual lens for both day and night use, which means users are able to view clear visuals even at night and in low lighting conditions. The PIR sensor allows for more accurate motion detection while the 2 way audio feature facilitates communication.
Mobile viewing is also made simple with the free app mLiveView which is available for free at both iTunes and Android Play Store.
Key Features
True Plug & Play


- For easy configuration; no prior camera setup knowledge required.




- Faster setup time.
Dual Lens


- Excellent image/video quality around the clock




- One lens is used specifically for day time operation providing clear and vivid visuals.




- The other lens is used in low light conditions and it switches automatically to black & white to capture sharper images.
Mobile Viewing


- Mobile viewing has made viewing of site under surveillance possible anywhere you go.




- Removes the need for a PC for viewing.
Motion Detection


- It triggers when motion is detected and alerts you in situations you care about.




- Reduces time spent on checking the camera when constant monitoring is needed.
PIR Sensor (Advanced Motion Detection)


- Improved accuracy in detecting intruders by sensing a sudden change in temperature emitted by body heat.
2-Way Audio


- Gives you the ability to communicate through the camera, in situations where verbal verification is needed.
Wi-Fi Protected Setup


- Simple push button connection to your home Wi-Fi network




- Allows the camera to detect and connect to your Wi-Fi network so you can start streaming videos right away.
** Unauthorised modification to lengthen the power adaptor cable length (cutting and adding additional cable by soldering) is not supported and will void the power adaptor warranty. Any damage to the IPCam will also void the IPCam warranty.


For more information, click here

Garansi: 1 Tahun

NB: Harga dapat berubah sewaktu-waktu

Syarat Garansi:
- Garansi berlaku untuk kerusakan internal (kerusakan pabrik)
- Fisik tidak rusak / tidak cacat fisik
- Kondisi barang masih bagus
- Segel tidak rusak & sertakan packingan
- Baca Syarat & Ketentuan


REVIEW PRODUK
---
Tidak Ada Review

* Harap Login Untuk Review


PRODUK LAIN
---