KATEGORI
---
BIG PROMO / BIG SALE

---

PBA

---

PC SET

---

GAMING GEAR

---

PC RAKITAN

---

AKSESORIS HANDPHONE

---

AKSESORIS KOMPUTER

---

ANKER

---

ANTI-VIRUS

---

ASUS MINI PC

---

ASUS NETWORKING

---

CABLE / KABEL

---

CAMERA

---

CARTRIDGE & TINTA

---

CCTV

---

DRONE

---

ELECTRONIC BOARD

---

FLASHDISK & MEMORY

---

HARDDISK EKSTERNAL

---

HARDDISK INTERNAL

---

LED MONITOR

---

MEDIA CONVERTER

---

MESIN ABSENSI

---

MODEM

---

NETWORKING D-LINK

---

NETWORKING OTHER

---

NETWORKING TP-LINK

---

NOTEBOOK / LAPTOP

---

ORAIMO

---

ORIGINAL PART

---

PC BUILT UP

---

POWERED BY ASUS

---

PRINTER & SCANNER

---

PROJECTOR

---

PROLINK

---

ROBOT

---

SIMULATION PRODUCTS

---

SPEAKER

---

SSD - SOLID STATE DRIVE

---

SPAREPART NOTEBOOK

---

TABLET / SMARTPHONE

---

TARGUS

---

VIVAN

---

XIAOMI

---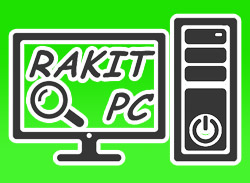 TESTIMONI
---
PRODUK
---
Prolink PIC2001WE True Plug & Play Wireless-N Megapixel IP Camera
KETERANGAN
---
STOCK: READY BY ORDER

Features:
The PROLiNK® PIC2001WE True Plug & Play Wireless-N Megapixel IP Camera is a True Plug & Play IP Camera that involves no complicated router settings or network configuration.
The device's High Definition Mega-Pixel camera sensor provides high quality images for crisp and clear live video monitoring, whether from the Liteview software and/ or the smartphone app. With the built-in MicroSD card slot, your videos can also be stored easily without the need for a professional NVR.
The PIC2001WE provides great value for home/office monitoring; it comes with a built-in Wi-Fi extender to help eliminate wireless dead spots and extend your existing wireless network coverage.
Key Features
High Definition MegaPixel
- High Definition 720p (1280 x 720) with the latest H.264 technology provides smooth and enhanced visuals at a lower bandwidth
Direct Connection
- View live footage within your home premises directly from your mobile without connecting to the internet. Simply connect your mobile directly to the camera to view.
Multiple Viewing Methods
- Free Android/ iOS mobile app and professional 16
*
channels video management software for live monitoring and archiving

*

Desktop LiteView utility.
MicroSD Recording
- The built-in MicroSD card slot supports recording of up to 128GB (formatted to FAT32) without the need for a professional NVR
Wi-Fi Extender
-The built-in Wi-Fi extender eliminates blind spots and extends your wireless network coverage


For more information, click here

Garansi: 1 Tahun

NB: Harga dapat berubah sewaktu-waktu

Syarat Garansi:
- Garansi berlaku untuk kerusakan internal (kerusakan pabrik)
- Fisik tidak rusak / tidak cacat fisik
- Kondisi barang masih bagus
- Segel tidak rusak & sertakan packingan
- Baca Syarat & Ketentuan



REVIEW PRODUK
---
Tidak Ada Review

* Harap Login Untuk Review


PRODUK LAIN
---