KATEGORI
---
BIG PROMO / BIG SALE

---

PBA

---

PC SET

---

GAMING GEAR

---

PC RAKITAN

---

AKSESORIS HANDPHONE

---

AKSESORIS KOMPUTER

---

ANKER

---

ANTI-VIRUS

---

ASUS MINI PC

---

ASUS NETWORKING

---

CABLE / KABEL

---

CAMERA

---

CARTRIDGE & TINTA

---

CCTV

---

DRONE

---

ELECTRONIC BOARD

---

FLASHDISK & MEMORY

---

HARDDISK EKSTERNAL

---

HARDDISK INTERNAL

---

LED MONITOR

---

MEDIA CONVERTER

---

MESIN ABSENSI

---

MODEM

---

NETWORKING D-LINK

---

NETWORKING OTHER

---

NETWORKING TP-LINK

---

NOTEBOOK / LAPTOP

---

ORAIMO

---

ORIGINAL PART

---

PC BUILT UP

---

POWERED BY ASUS

---

PRINTER & SCANNER

---

PROJECTOR

---

PROLINK

---

ROBOT

---

SIMULATION PRODUCTS

---

SPEAKER

---

SSD - SOLID STATE DRIVE

---

SPAREPART NOTEBOOK

---

TABLET / SMARTPHONE

---

TARGUS

---

VIVAN

---

XIAOMI

---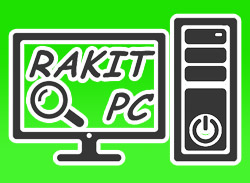 TESTIMONI
---
PRODUK
---
Prolink PPS2101 ShareHub Device Server
GAMBAR PRODUK
---
KETERANGAN
---
STOCK: READY BY ORDER

Features:
PROLiNK® PPS2101 ShareHub Device Server is designed to enhance productivity and bring convenience to the office or at home by accessing your USB devices over Network regardless the distance of the device with your PC. Work well as an USB hub, print server (including MFPs) or even accessing your NAS devices, this ShareHub Device Server also allows users to transfer / backup files over Network.
Ideal for networking various USB devices such as printer, scanner, speaker, external harddisk and etc by creating a virtual link for anyone on the Network, users could access the devices remotely without connecting cables for each USB connection.
No clutter cables
- Clean and tidy home or office environment with providing users to print, scan and fax over Network without having clutter cables connecting your PC and devices.


Network access of various USB devices to multiple users simultaneously
- Be it a printer, multifunction printer (MFP), scanner, speaker, or even external harddisk; you can now network more USB devices with the users on the same Network by connecting an USB Hub.


Flexibility
- Sitting in your room and control the USB devices in your Study room / Living room is much easier now with the ShareHub Device Servers without having lengthy cables around.


File Sharing and Back Up
- Share your files to others over same Network or even backup/access those important data from your NAS (Network Attached Storage) devices.

For more information,
click here
Garansi: 1 Tahun
NB: Harga dapat berubah sewaktu-waktu
Syarat Garansi:
- Garansi berlaku untuk kerusakan internal (kerusakan pabrik)
- Fisik tidak rusak / tidak cacat fisik
- Kondisi barang masih bagus
- Segel tidak rusak & sertakan packingan
- Baca Syarat & Ketentuan
REVIEW PRODUK
---
Tidak Ada Review

* Harap Login Untuk Review


PRODUK LAIN
---